An ancient Egyptian queen. Here she is in clay. Since this photograph I reduced the size of her ears. She is currently in wax waiting to be invested and cast in bronze. She is about 2/3 life size.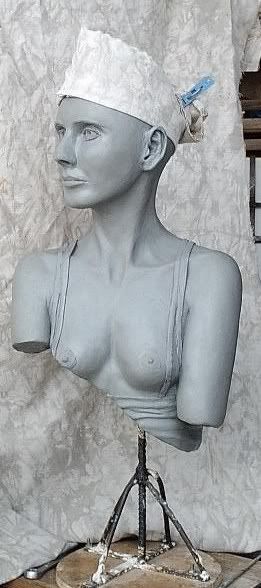 She has an intricately feathered crown and an extensive wig of individually cast braids. Here are a few of the fifty or so I have cast so far.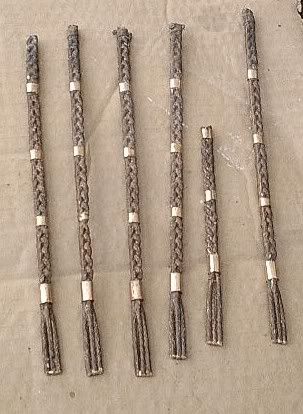 I made a plaster cast of her to use as a stable base to make the crown. This shot is the crown in an early roughed in stage: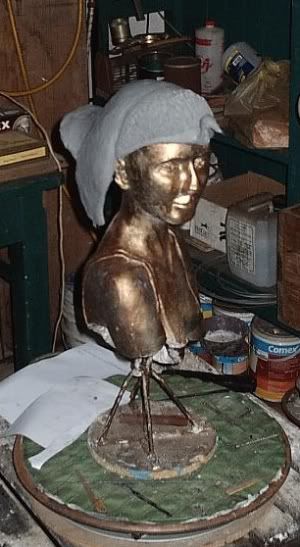 And the crown in wax: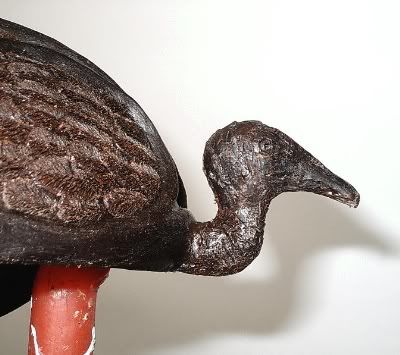 This is a rather larger project than I had originally planned. They do seem to grow that way.
Richard